You think this was the ending? – No way!
The diverse articles of the King Richard Week 2011 were a wonderful treat and fiery appell,
to do the film "Richard III" by Richard Armitage.
Interviews, research, fun, polls and irony, … and we still did not run out of topics!
Our week continued, though not all our planned contributions could be published in time. Some of our contributors had personal problems and had to drop out on short notice. We hope to be able to publish their contributions lateron.
Please say a prayer or keep those in mind, who need our support and attention. We send the best wishes to all who could not participate and to all who need help and hope. We wish them that things and problems can be sorted out fast and swiftly.
To help some of those in need, our donor made his promised donation yesterday, when the final amount of additional signatures from the Richard III Foundation came in.
We greatly thank the Richard III Foundation, for supporting our cause and promoting our "Richard III" petition. They reached an extraordinary amount of
60 signatures
at the re-enactors event at Bosworth last weekend. An exceptional result, regarding they were organizing the event and had to do work other than promoting our petition there.
We say a big and heartfelt THANK YOU !
(We will add the number of signatures to our total number today.)
The donation amount from our secret donor therfore reaches the amount of € 20,40. He made the donation in equal parts to the Salvation Army and the Shelter, as announced on the CDoart-blog. As he thinks exchange rates are fussy, the donation is made in GBP:
The receipt for the Salvation Army:

The King Richard Week was a full success and lots of lovely feedback and words of support came in.
We hope you enjoyed the week and will continue following and support the efforts to make the realisation of the film "Richard III" a little bit easier by showing, that there are fans waiting for this project initiated by Mr. Armitage.
All the best to you, wherever you are, whatever you do and whatever problems you have to overcome. The KingRichardArmitage contributors are a supportive and friendly group and we hope we were able to divert you from daily problems at least for a short while.
Best wishes and good luck,
Your KRA-Team
Today we present to you a in the Richard Armitage fan-community well known fan-fiction creator and very successful published author from Australia with her own blog http://mesmered.wordpress.com:
Ms. Prue Batten
Her works "The Stumpwork Robe", "The Last Stitch" and "A Thousand Glass Flowers", soon to be published as print- and e-book, have a great list of followers, as does her story about Guy of Gisborne, one of the film roles Richard Armitage played and gave new depths to.
My personal experience with Ms. Batten's work is, that by now I know not to start reading, when I do not have enough time to finish the full text, as I never can stop. She has the astonishing ability to draw me into her stories within mere sentences and does not let me go again with her artful creation of a wonderful fantasy cosmos.
But now enough about me and my experiences with her texts, we will let Ms. Batten speak for herself:
Dear Ms. Batten, please tell us a bit about your connection to Medieval History, Richard Armitage and his project "Richard III".
Firstly, please call me Prue!

My connection is one of an interested observer. Richard Armitage has certainly made no secret of his desire to see Richard III appear as a film or TV series. And his slant on the man is certainly well known. My interest comes from seeing whether the project will eventuate (I hope it does for his sake), how it will be produced (he has mention his desire to at least direct it himself, if not appear in it) and how readers of history and more particularly academia will react to a reversal of the established idea that Richard was the evil king.
We know about your current project "Gisborne" which will be published as print- and e-book in 2012. What fascinates you about this dark and brooding character, who in normal "Robin Hood" films is the dark and clearly evil opponent of brave and heroic Robin Hood?
It's the age-old story of a man who seeks redemption. He is never so bad that the viewer can't see a tiny flash of good somewhere. It's that spark that entices viewers (especially female ones) to hold on and hope. What fascinated me was the way in which the actor showed the dark side and then balanced it with that minute flash of light, not an easy task I'm sure.
Would you see connections or parallels between Guy of Gisborne and King Richard III?
Certainly Richard Armitage seems to believe so… once again this redemptive thing. And Richard III did leave behind a legacy of what can be perceived as good governance.
Do you have an established method to approach historical subjects or do you go as the situation in your story requires it?
There was no doubt that I would need to research the early Middle Ages. Watching a TV series is watching someone-else's interpretation of something. Costume and dialogue are just two. So to be loyal to the timeframe, it requires a lot of text-reading on my part. Thank heaven for historians.
Do you approach the historical background of your story more from historical events or from information about daily life and living conditions?
Definitely the latter, given that I already had my timeframe. Because I am taking Gisborne away from the legend of Robin Hood, (Robin and Marian have no place in my novel whatsoever) it is important I find out as much information about 'life' as possible to give the story veracity.
How do you get into the right mood to write from the perspective of and about historical characters? For us today it is hard to imagine the environment of people living in the Middle Ages, where such a lot of amenities we are used to now, did not exist. Clocks, disinfection, cleanliness and transportation, communication, etc. were wholly different. How do you create the right atmosphere for yourself and in consequence for your readers?
It's actually not as hard as you think in terms of experiencing things. We have a farm and whilst farming is obviously more developed, there are many things that have stayed the same. If I'm watching a lamb being born, or chipping thistles, it's not hard to see it from a medieval perspective. Picking a handful of barley and feeling the stalks scratch your hand, sifting headed barley through your fingers. Similarly, you light a fire… maybe not with a tinder, but you smell it, the smoke drifts over your clothes, you feel the heat from the flame. Or when you drink water from a running stream or breathe in foggy air, you say to yourself, I am Ysabel, what am I feeling?

That said, in terms of actual fact, you have to be faithful to the records. But even so, readers are quick to judge and many are learned and some will tell you in no uncertain terms that you got it wrong. That's hard. Sometimes the Author's Note in the front of the book can get you out of a scrape.
What would you recommend for other writers to do, to prepare themselves for a historically settled story line?
Everyone is different. But for me it is find the storyline first.
What fires your imagination most to get ideas for your writing. We know Mr. Armitage was an inspiration, but do you in general get your ideas from your environment, from other books you read or by watching people and actors (especially one certain) and trying to create a story around them?
This is an interesting question. With my fantasies, it has always been something inanimate, a piece of embroidery, a paperweight, a special length of fabric, a pocketglobe. But with this first ever historical fiction it was a character as you know. I would never have attempted this if I hadn't been so unhappy with the outcome for Gisborne in the BBC's Robin Hood. I discovered fan-fiction and played with it via my blog, but then something happened. I found I was spending more and more time researching, giving the story its own foundation in time. If you have read the bits on the blog, you can actually see that the depth of the rough draft changed as I researched more. It was rather an epiphany, I was morphing into a fledgling historical fiction writer and leaving fandom way behind.

I have to say I will never watch an actor again to give me a character. Twice now I've used Richard Armitage's mad, bad roles to flesh out my characters and I think it's quite dangerous. Finnian and Gisborne might be considered to have similar traits and it's not something I wish to continue further. I want my male protagonists to stand on their own individual merits rather than by a connection to a specific actor.
We know you are currently working on "Gisborne". Are there other projects in the pipeline? Could you let us know when we readers can expect your next publications?
There is potentially a second volume of Gisborne. (2012-13) And I am 70,000 words into a fantasy called The Shifu Cloth which I am keen to return to after Gizzy I is finished. (2012) My fantasies move through the generations so this next is one generation up from Finnian. My stars! I'll be ancient when I have finished!
Thank you very much for this interview and giving us such deep insights into your work and works in progress.
It's been an absolute pleasure. One of the things that a writer doesn't often do is examine his or her own motivation and this has made me think hard about my craft. Great questions and thank you for inviting me.
To learn more about works in progress and the fascinating author Prue Batten, you can follow her on her:
Prue Batten's titles are available in different formats at:
Amazon.com
Amazon.co.uk
King Richard III is a topic of research societies worldwide and all the interest he can evoke, shows us that his fate still can stir us today.
Our focus in today's article lies on a research society far away from Richard III's home country England.
Our special guest today is
Ms. Isolde Martyn,
Vice-Chair and Co-founder of the
Plantagenet Society of Australia.
To give you more insight into their work and proceedings, we let Ms. Martyn tell us a bit about the efforts and events of the Plantagenet Society of Australia:
Yes, some of you may think that it's weird to find a Plantagenet Society in Australia (no relation to its namesake in the UK) but many of the members have English ancestry and love British and European history.
There already exists the world spanning research organization of the Richard III Society. What reason was there for your five founding members in the year 1991, to create a special group with the Plantagenet Society?
Well, for example, in the Richard III Society it wasn't easy to hold a debate about Richard III and whether he had the Princes murdered because all the members were on the same side. It's fun with the Plantagenets because there are many different viewpoints and that puts us Ricardian members on our mettle. One member of our Plantagenet Society, a retired judge, felt Richard was guilty on the grounds of 'duty of care'! Arguing for and against is very healthy.
The other reason for establishing the Plantagenet Society of Australia was to gain an insight into the whole Middle Ages era not just the Yorkist era. Some of the people who have joined the Plantagenets would have found a society specifically dedicated to Richard III too narrow a focus.
I know the members we have in common with the Richard III Society have enjoyed coming to both societies. I should add some of them also attend the Jane Austen Society, too. You see, for those of us in Australia who love and research English history, we can't explore castles or wander the streets of a historic city just when we need to, but belonging to a historical society brings us in touch with kindred spirits and helps us keep our interest fresh.
What benefits are there for your members?
The wide range of talks and topics offer our members a broad perspective. In this age of spin, too, the discussions on Richard III hold relevance for the present day. Who is telling the story and what have they got to gain? Whose viewpoint can we trust?
Can people, not members of the Plantagenet Society, join in on your events and readings?
Yes, they are most welcome.
Now, of course, we are eager to learn, what events and publications are planned for the near future.
One of our members, John Bryson QC, is researching London Bridge in the fifteenth century and will be presenting a talk later in the year. We are also holding a discussion meeting on whether the Arthurian legend impacted the politics of the Plantagenet kings.
Not only for our Australian readers, but also for us, living in other parts of the world, we hope you will keep us updated with publications and announcements about your work, events and research.
We would be delighted to do so and we hope that Richard Armitage's project to portray the historical Richard III will be highly successful and attract interest all around the world!
Thank you very much for this interview, Ms. Martyn, and for showing us, what importance King Richard III still has in our days.
We have more information about the Richard III Society of Australia here.
Contact details:
John McDermott (Membership Secretary)
plantagenets@telstra.com
Yesterday, we presented to you the Richard III Foundation and interviewed their CEO/President of the Foundation, Ms. Joe Ann Ricca.
Today, we present another research society dedicated to find out more about King Richard III's time and life,
The Richard III Society
The Richard III Society was founded in the year 1924 by an amateur historian from Liverpool, the surgeon S. Saxon Barton. The original society was named "Fellowship of the White Boar" in reference to the badge of Richard III, showing a white boar.
In the 50th, the interest in King Richard III reached a peak, due to the filming of Shakespeare's "Richard III" with Sir Laurence Olivier and the very popular publication "The Daughter of Time" by Josephine Tey, which doubted the negative image of Richard III. (A very interesting article about this author by Robert McCrum in "The Observer", 31st of July, 2011, can be found here.)
1959 the Society was renamed and took its current name "The Richard III Society".
1980 Prince Richard, Duke of Gloucester became patron of the society. What makes this event so extraordinary is, that King Richard III had been Duke of Gloucester before ascending to the throne and becoming King Richard III of England.
The different branches of the Richard III Society are world spanning. To name a few:
American Branch
Canadian Branch
New Zealand Branch
Australian Branch (Victoria)
German Branch (Website currently under construction)
Contact details:
Richard III Society
23 Ash Rise, Halstead
Essex
CO9 1RD
U.K.
wells4r3@btinternet.com
www.richardiii.net
A very engaged and energetic group of researchers about time and life of King Richard III is the

Richard III Foundation, Inc.
We have already presented the research group here on this website and they kindly contributed the wonderful biographical overview of King Richard III, which can be found here. If you want to read more about time and life of King Richard III, the Foundation has collected an excellent booklist of researches (Booklist, pdf-version).
Founded in 1993, the Richard III Foundation, Inc. has worked tirelessly to share and stimulate interest in the life and times of Richard III and the Wars of the Roses. With activities ranging from annual conferences, scholarships and grants for students and historians, to publishing and research, the Foundation is recognized as one of the best in the field.
Today, CEO/President of the Foundation Ms. Joe Ann Ricca will tell us a bit more about this group and their very special approach to promote King Richard III:
How would you describe the main purpose of your Richard III Foundation?
The Richard III Foundation, Inc. is a non-profit, educational organization dedicated to research into the life of the former king. We are the only organization of its kind to not take a neutral view of Richard III.
I have read that the Richard III Foundation has an impressive list of famous patrons and members.
Yes, honorary patrons of the Foundation include celebrated actor Robert Hardy, Professor Anne Curry and award-winning novelist Sharon Kay Penman, famous for her book about King Richard III "The Sunne in Splendour".
Why in your view is it necessary to research King Richard III today?
Thanks in large part to William Shakespeare's play, Richard III has evolved into an almost comic figure, too vile to be believed. Shakespeare's depiction of a murderous, power-crazed, deformed madman has nearly eradicated any knowledge of who Richard really was.
We hear you will have a conference with readings about new research results about King Richard III soon. Can you tell us more about it?
In October, we will host a conference with our honorary patron, actor Robert Hardy.
(Conference details and registration form here. Non-members are welcome to join the conference!)
What is your attitude towards a new filming of the King Richard III topic?
I'm very excited at the thought of this project. I'm always highly skeptical of these types of things, expecting yet another Shakespeare knock-off. But if Mr. Armitage can bring an historically accurate portrayal of Richard III to the screen, he has our full support. A project of this sort is long overdue.
We will be watching this project closely going forward.
If people thought The Tudors was exciting, they're in for something even better with Richard III and the Wars of the Roses.

The fifteenth century was rife with rebellion and conflict and continuous power struggles. It was an era of treachery and violence coupled with extraordinary splendor and pageantry.
I look forward to seeing what develops.
I can only agree with you, Ms. Ricca, as I am also very much looking forward to see what develops.
Thank you very much for your time to answer our questions about the Richard III Foundation and your commitment to the King Richard III topic.
Conference announcement:
If you want to learn more about King Richard III and his time, the Richard III Foundation holds a conference in Market Bosworth on 15th of October, 2011.
There so interesting topics as:
Hot Coals of Vengeance! A foray into the ill-famed family of Cliffords (by Peter Algar)
The Anglo-Scottish War of 1482 (by John Sadler)
The Man Who Would Be King (by Michael Miller)
Military Career and Armies in the Wars of the Roses (by Prof. Anne Curry)
Special introduction by Robert Hardy, honorary patron of the Foundation
are discussed and presented.
The Richard III Foundation welcomes non-members to participate. (Registration form here.)
Contact details:
Richard3Foundation@yahoo.com (Registration forms are also available here.)
Today we have a special guest to present to you,
Dr. John Ashdown-Hill,
historian and member of the Royal Historical Society, the Society of Genealogists, the Richard III Society and the Centre Européen d'Etudes Bourguignonnes. He has  kindly agreed to let us interview him for the "King Richard III-Week".
Dr. Ashdown-Hill has done extensive research over the years and has published his results in diverse essential articles and books about the Ricardian era. It is an honour for us, with our newly established KingRichardArmitage website, to have Dr. Ashdown-Hill telling us about his work and research efforts regarding King Richard III.
Latest Publications:
"The Last Days of Richard III"
"Eleanor, the Secret Queen"
"Richard III's 'Beloved Cousyn'"
(Click on the links to find more details about the books.)
Dr. Ashdown-Hill has kindly agreed to answer some questions about his research work:
What in your opinion is the key aspect of King Richard III's reign and his legitimacy as king of England?
To my mind the first key area to be investigated is Edward IV's marriage – because Richard III's right to the throne depends upon the claim that Edward IV was married to Eleanor Talbot, not Elizabeth Woodville. I remember deciding to read up on Eleanor at an early stage of my interest in Richard III – some 15 years ago. I was totally amazed to find that nothing substantial had been written about her and that no real research had then been done on her. This was the reason for my work on her, which lead to a number of Ricardian articles and to my book, Eleanor, the Secret Queen. I see no reason to doubt that Eleanor was the victim of Edward IV's libido, or that he contracted a secret marriage with her for his own selfish ends. Thus to my mind Richard III's claim to the throne was entirely genuine, and probably took Richard himself completely by surprise. I am still researching Eleanor Talbot and hope to publish new evidence of her relationship with Edward IV in my forthcoming planned study of that king and his love-life. I also still hope to clarify further the identity of the human remains from the Whitefriars in Norwich which may well be Eleanor's.
What did previous researchers overlook or do wrong in their approach to King Richard III?
I am amazed at how repetitive the writing about Richard III has been and is. My latest book was a deliberate reaction against this. I think it is a waste of time to keep writing about 'who murdered the Princes in the Tower'. They weren't 'Princes' anyway (so I will not use this term except in inverted commas), and no proof exists that they were murdered at all, so why should we be so preoccupied with 'who did it'? Better to try for a balanced account of Richard himself. Thus The Last Days of Richard III is kinder to Henry VII than are the writings of most Ricardian authors, but also tries to focus on exactly WHAT RICHARD DID rather than on WAS RICHARD GOOD OR BAD. As a result we discover that during the last six months of his life Richard III was actively planning for the future. He expected to defeat Henry Tudor and to go on being king!
What is your unique approach to research on King Richard III and his time?
One of my most important and original contributions has been my work on Richard III's DNA. This arose out of the need to identify some remains in Belgium which were thought to be those of Richard's sister, Margaret of York. As a historian and a writer I try always to be clear about what the evidence shows, and about what we know or don't know. When we DON'T KNOW, but have to draw our own conclusions I try to tell my readers that this is what I am doing, and to explain where I am coming from. Too many historians, past and present, have misleadingly pretended to KNOW things which are really only their personal opinion, and to my mind this is not honest.

For example, some earlier writers claimed (wrongly) that Eleanor Talbot was not the daughter of the first earl of Shrewsbury. Also many writers have dismissed out of hand the notion of Eleanor Talbot's marriage to Edward IV – though the nineteenth-century historian Gairdner, who was not a particular friend of Richard III, stated very clearly that there was no reason to doubt the Talbot marriage.

We must keep a balance here. Because the mistakes have not all been made by Richard III's enemies! Richard's friends have also sometimes presented as FACTS ideas which are really nothing more than speculation. For example the story that Richard III attended his last mass at Sutton Cheney has no historical basis whatever, and is almost certainly untrue.

I think that all historians bear a great responsibility. First, they should try to get at the facts; second they should say frankly when they are speculating, and third, they should be honest about their own prejudices.
Thank you, Dr. Ashdown-Hill, for such deep insights into your work.
It was a real pleasure to have such a knowledgeable researcher about the time and life of King Richard III to interview.
I hope you have enjoyed the background information about the central question of King Richard III's reign and legitimacy.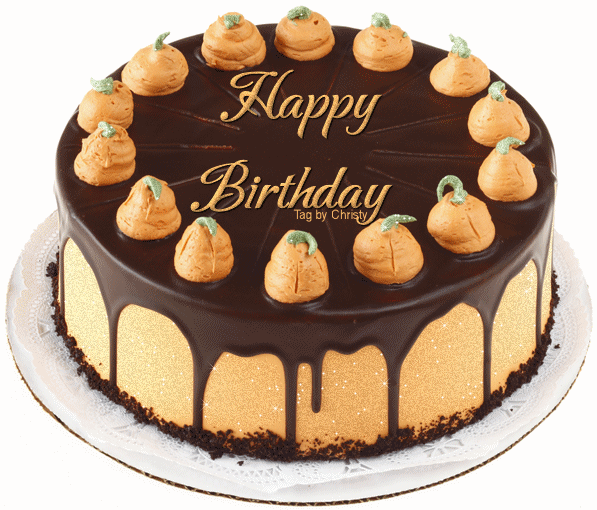 What posed a bit of a problem was,
how does one wish "Happy Birthday" to a king, especially to a King of Hearts?

Happy Birthday, Mr. Armitage !!!
What I myself would miss most, if I had to spend my birthday abroad, would be a lovely and specially made for me birthday cake. We can only transmit one digitally, but hope the idea of it still arrives and is delicious.
Our birthday present is better transmittable via cyber-world. In long nights we prepared the
full of articles, interviews and fun.
We hope you will enjoy participating in this birthday present for Richard Armitage, which will unfold during this week (from today till 28th of August, 2011) in articles on diverse contributing blogs.
The content will be collected at the central:

King Richard Week 2011 – Webpage
We hope you will have fun and enjoy the week.
King Richard Week
begins here on Monday, the 22nd of August, 2011
Only till Monday, 22nd of August, 2011 midnight our donor pays for every made signature.
So please hurry and bring your interested contacts in to sign! (No use of force please ;o)
Final 'royal' treat before the big  event:
* . * . * . * . * . * . * . * . * . * . * . * . * . *
Petition & Donation

Please don't forget the KingRichardArmitage-Petition with donation for signatures till the 22nd of August. (Our current donation amount is:

€ 13,20)

No donation from you required, just spread the word about the petition and bring in signatures. Each single one till the 22nd of August 2011 counts to make our donor pay !
* . * . * . * . * . * . * . * . * . * . * . * . * . *
King Richard Week
begins here on Monday, 22nd of August, 2011
Today's 'royal' treat:
* . * . * . * . * . * . * . * . * . * . * . * . * . *
Petition & Donation

Please don't forget the KingRichardArmitage-Petition with donation for signatures till the 22nd of August. (Our current donation amount is:

€ 11,50)

No donation from you required, just spread the word about the petition and bring in signatures. Each single one till the 22nd of August 2011 counts to make our donor pay !
* . * . * . * . * . * . * . * . * . * . * . * . * . *
King Richard Week
will start here on Monday, 22nd of August, 2011
For all participants and visitors of the Battle of Bosworth re-enactment, enjoy the event and have a great time!!!
Your 'royal' treat for today:
* . * . * . * . * . * . * . * . * . * . * . * . * . *
Petition & Donation

Please don't forget the KingRichardArmitage-Petition with donation for signatures till the 22nd of August. (Our current donation amount is:

€ 11,30)

No donation from you required, just spread the word about the petition and bring in signatures. Each single one till the 22nd of August 2011 counts to make our donor pay !
* . * . * . * . * . * . * . * . * . * . * . * . * . *